What's Inside a Professional Decorator and Home Stager's Toolkit?
Want a peek inside a professional Decorator and Home Stager's toolkit? These go-to items and tips will help any DIY homeowner design and style their space with ease.


*This post contains affiliate links
Fabric Pill Remover
This fabric shaver and pill remover took me a while to learn about, I'm sad to say. These gadgets are amazing! They help your clothing, upholstery, bedding - anything that pills or becomes 'fuzzy'. Just run this tool over it and the fabric looks new again.
This one by Conair is popular too
Fabric Steamer
A fabric steamer can help in your laundry life and when styling your home. One of the most forgotten tasks when decorating: steaming curtains and bedding! When the wrinkles come out, the room is instantly elevated.
Rowenta steamers are a favorite too

Wrinkle Releaser Spray
Forgot your steamer? This Downy wrinkle release spray does a great job on sheets - just lay flat on the bed, spray & pull the sheet taut to get the wrinkles right out!

Furniture Moving Sliders
These furniture sliders are a decorator's must-have item to save your back muscles. The little hockey-puck-looking gadgets slip right under the feet of your furniture and instantly help glide the item over the floor with less effort, while protecting your floors.

Multi-Use Sponge
The magic eraser sponge is a multi-purpose tool that can be used for cleaning, but also works wonders to remove scuffs on walls, trim and doors. No harsh chemicals, just add water. It truly is magic!

Blue Wall Tape
This blue wall tape is most commonly known as painters tape, but for a decorator or stager it has many other uses. It is easy to quickly tear-off, it's a bold color you can easily find, and removes easily with no residue.
Mark any wall imperfections with a scrap of tape so you can find them quickly later - when it's pulled off, it won't damage your paint. (Great to use when communicating with contractors so there is no confusion!)
Tape out art or tv dimensions on the wall to help select the best size before you buy. Even use to mark where on the wall you are going to hang your art - hammer your nail through the tape, and then just pull it off after.
Stagers also use it to mark items that need to be stored away or donated to charity. Grab a sharpie marker and the tape also makes a temporary label 'sticker' that can be easily removed.
Tool-Free Picture Hanging Hooks
These drywall picture hanging hooks require NO tools! You just need your hand pressure to push the pointed end straight into the wall, and the way its designed, it creates a clever brace behind the wall to support the weight of your artwork. (95% of the hook is hidden behind the drywall once installed. Only the small hook at the end is visible.)
And what's even better - you don't need to find the wall stud to support the weight! They are made to use with drywall, plaster or paneling.
Oh, and they make a smaller hole in the wall than other picture hanging devices.

Lightweight Picture Hanging Strips
These command strips work well to hang lighter-weight items. They are especially great for home stagers because you can hang items without putting holes in the walls - they use an easily removable adhesive that leaves no trace behind.

Touch-Up Stain Marker
The Minwax Stain Marker is in every home stagers bag. Have some small scratches and nicks in your wood furniture, cabinets or floors? Pets and kids toys can leave small but noticeable imperfections behind. This wood-stain marker can help conceal them in one easy step. Comes in a variety of shades - just pick the one that matches your wood tone.

Cord Clips
Contain unsightly cords with these cord clips adhered down any table leg or furniture backing. Typically need 3-5 clips per cord, possibly more for longer spans. Easy to apply and removes without a trace.
Zip-Ties
Using zip-ties is a quick, inexpensive way to contain unsightly cords too - just loop the zip-tie around the cord and a table leg or bed frame to join them together, pulling the cord to the side of the furniture instead of hanging straight down.
Another favorite use is for hanging wreaths and similar light-weight items. Slip the zip-tie around the wreath base on the back and make a large 'hanging loop' by just barely locking the end of the zip-tie. Hang the wreath by the loop onto the hook you are using.
Now you can slowly adjust the position by pulling on the zip-tie, making your hang loop smaller, which hides the zip-tie from view. Don't go too fast - if you make your loop too small, you have to cut it off and start over. The larger the loop, the easier it is to find for adjustments.
Zip-ties come in a variety of colors - match to the item you are using it with to camouflage them (ex. black table = use black zip-tie).
Sturdy Measuring Tape
This FatMax sturdy measuring tape works great if you want a longer 35ft reach and just need inches/mm, or this metric and inches measuring tape is a versatile solution if you need both, though it only extends to 25ft.
Or for a little extra, you can get a measuring tape and laser measure in one! This is perfect when you want a quick laser measurement of a large open floorplan or ceiling height - the laser measures up to 130ft, and it also gives the option of a manual tape for shorter distances - up to 16ft.

Room Air Purifier
This Homedics PetPlus air purifier (24" high, 11 lbs) or this slightly smaller Homedics air purifier (22" high, 12lbs - with less sq ft coverage) is another great tool. It eliminates odors, allergens, and 99% of bacteria & viruses. I run ours several times a week, moving it from room to room as needed (we have 2 - one for upstairs, one for downstairs).
You have the option to add a few drops of essential oil to the filter if you want to gently scent the air, but otherwise there is no scent added - the room just smells fresh and clean afterwards.

When decorating, you want to consider all 5 senses. Especially if you are selling your home, it is one of the most important, yet invisible, aspects that every new visitor notices. We become nose-blind over time to the scent of our daily life - perfumes, cooking smells, pets etc - that lingers in the air & gets absorbed by all of our upholstery, carpets and window treatments.
For home staging, a fresh yet neutral clean scent is best to appeal to everyone. While many experts encourage the use of candles or other fragrances, you have to be careful of visitor allergies and sensitivities to smell.

I also like using the air purifier to freshen our guest bedroom when we have family visiting, or if someone has a cold, we keep it running to keep the air bacteria-free.

Update: Another unit that comes highly recommended is this AirDoctor air purifier, though a little pricier.
---

Ready for more decorator and stager tips?
How to Style Coffee Table Books like a Pro Decorator

The Secret Decor Accessory to Give Your Home a Warm and Welcoming Feel


---
*As an Amazon associate, I earn from qualifying purchases* Think of me as your personal shopper, but Amazon is footing the bill for the service. If you purchase an item using the link here in this post, there's no additional cost to you, and for discovering & sharing this new item for your home, I earn a small commission from Amazon to cover the administrative costs of running this website. Win-win :)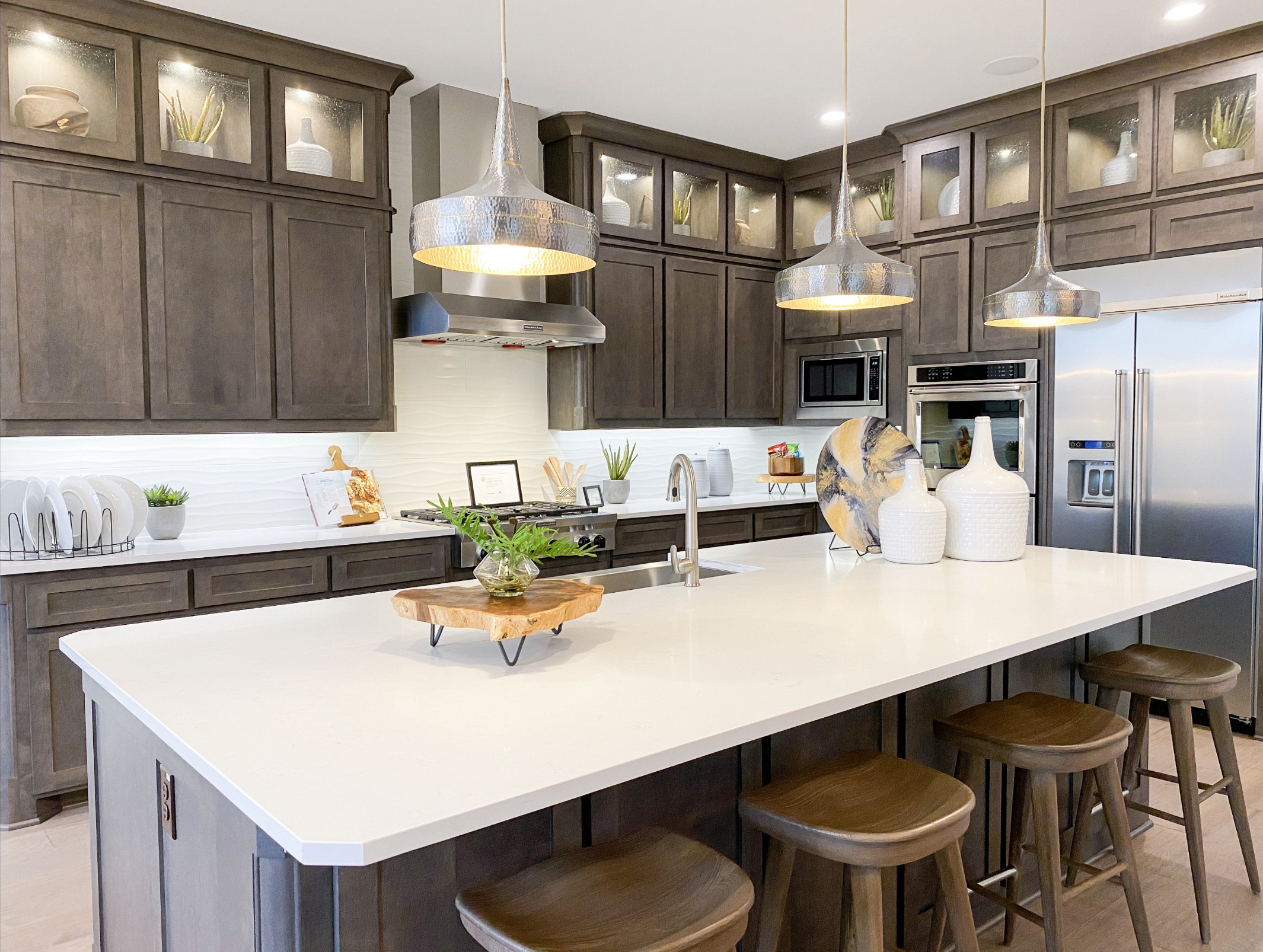 decorating tips concierge
Get the latest design tips & strategies delivered to your inbox every month.
(Yes, they are FREE & we keep your privacy.)
Yes, deliver to my inbox!