Best Silicone Kitchen Tools to Make Your Life Easier
Haven't changed out your everyday kitchen tools in years? Consider adding a few of these items to make your cooking experience better!
Silicone kitchen products are heat resistant, easy to clean and are safe to use on non-stick cookware. Here are my favorite go-to items:


*This post contains affiliate links
Silicone Splatter Guard
This silicone splatter guard fits over saucepans to prevent hot grease or bubbling sauces from popping onto your skin when on the stove. And as a bonus, it makes cleanup a breeze. No more sauce stains on your clothes or splatter on your counters.
While the outer frame feels fairly sturdy, I will warn you the middle silicone screen feels a bit thin and flimsy. I was doubtful of its durability at first, but after constant use, it is still in pristine condition years later!
It is so easy to clean - just a quick hand-wash with soap & water after you finish cooking and slip the handle into a canister to air dry standing up. 30 seconds max.
Silicone Spoon & Spatulas
This silicone spoon and silicone spatula have a strong-rigid design - and my favorite with a more flexible edge, the silicone spoonula - are great for cooking and heat resistant up to over 500 degrees!
I have tried many silicone utensils and these by Get it Right (GIR) brand are by far my favorite - they are heavy-duty, more durable, and easier to clean than lower priced silicone cooking sets I have found on Amazon in the past. You can feel the quality difference just in the texture.
They are safe on non-stick cookware, anti-microbial, dishwasher safe, and BPA free.
If you want a variety pack of utensils they also have these sets:
They make many versions of silicone cooking tools, depending on your needs:
a slotted spoon when stirring pasta or when needing to strain liquids in serving
a mini 11" silicone spoonula or mini 8" silicone spoonula with a more flexible edge great for scraping jars or smoothing icing

Oh, and they come in many colors so you can find what works best for your kitchen! (To see all colors at once, here is a link to the page: GIR silicone just filter results by brand "GIR: Get it Right")
And they have a lifetime warranty.


Zip Lock Silicone Storage Container
These reusable silicone storage bags are a great way to reduce waste (from plastic baggies you throw away) and a convenient container to store, refrigerate, freeze, or microwave your food. Even eat right from the container - the large size makes a perfect serving bowl when open.
The zip-lock top and flat-bottom design creates a unique stand-up storage solution, great for tight spaces in refrigerator shelves. Eliminates the need to search for a matching lid, and cuts the expense of continually buying cheap throw-away bags.
The thick silicone retains its shape and makes a great container for quick-grab sliced fruits and veggies or tonight's leftovers. Perfect on-the-go bags for kid snacks like dry cereal or crackers too.
Easy to clean, BPA free & dishwasher safe. Comes in a few colors. I recommend the large size - the small gets pretty tiny when zipped up.
Another similar style worth mentioning are these reusable silicone bags

Silicone Tipped Tongs
One last find are these stylish silicone tipped tongs - I'm a fan of anything rose gold or copper in the kitchen! With many colors to choose from, this pair of tongs come in a set of 9" & 12" - keep both for yourself or gift one to a friend.
Locking feature for storage (just pull up on the circle at the end), non slip silicone grips, and easy to clean with soap & water. These aren't heavy-duty like you would want for grilling outside, but perfect for pretty serving tongs when hosting a party.
---
Interested in more Kitchen tips and recommendations? Next articles to read:
Splurge-Worthy Everyday Kitchen Cookware, Small Appliances and Daily Use Items
Pro Decorator's Favorite Home Organization Tools and Gadgets - Part One: Kitchen

---

*As an Amazon associate, I earn from qualifying purchases* Think of me as your personal shopper, but Amazon is footing the bill for the service. If you purchase an item using the link here in this post, there's no additional cost to you, and for discovering & sharing this new item for your home, I earn a small commission from Amazon to cover the administrative costs of running this website. Win-win :)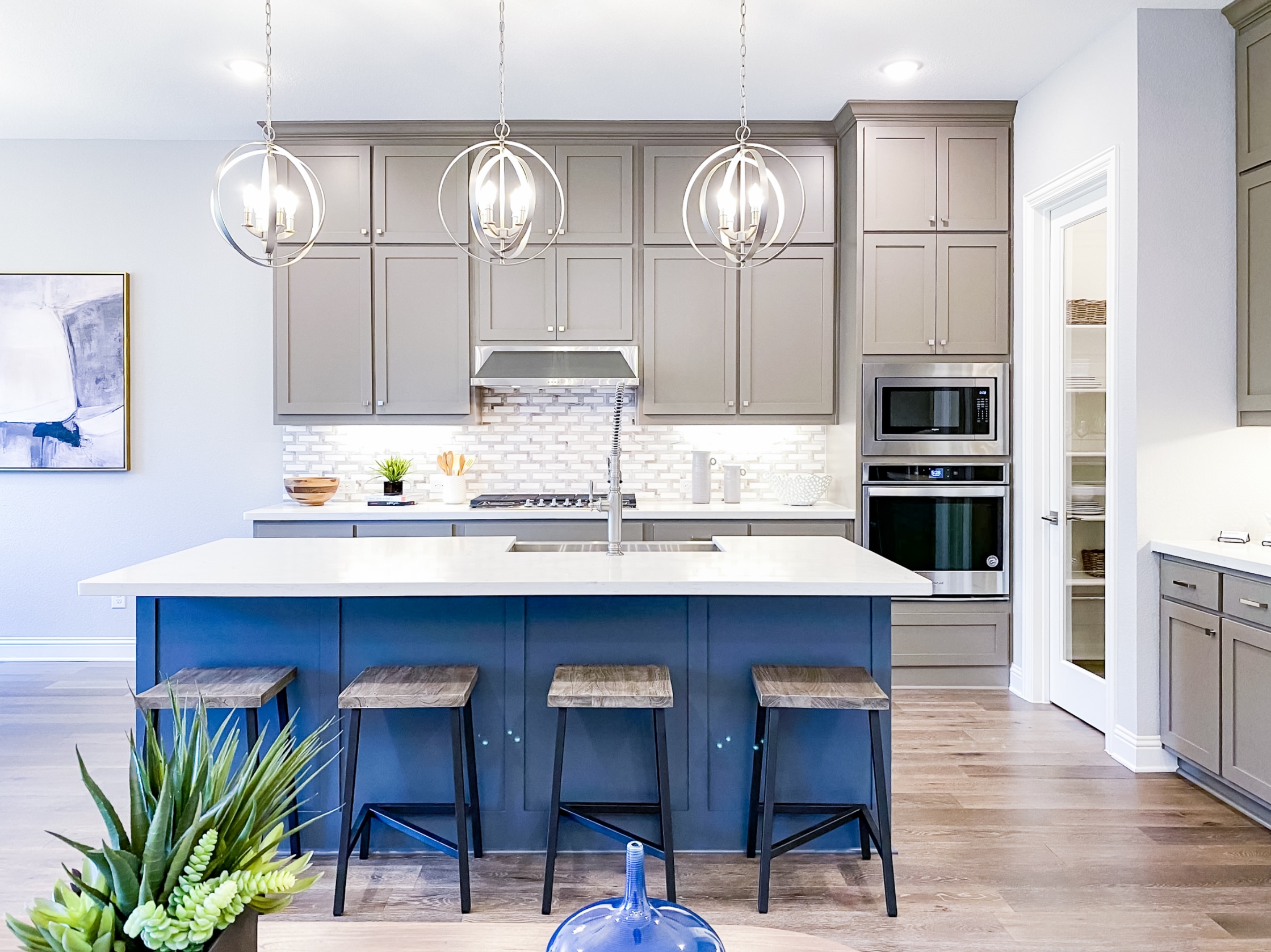 decorating tips concierge
Get the latest design tips & strategies delivered to your inbox every month.
(Yes, they are FREE & we keep your privacy.)
Yes, deliver to my inbox!