Pro Decorator's Favorite Home Organization Tools and Gadgets - Part One: Kitchen
Decorating and organization go hand in hand. So much of design is an intangible sense of how you feel in the space. Decorating tv shows and magazines are highly edited - closets and pantries are always shown half full, while paperwork and mail are nowhere to be found.
But when you are actually living in a space, how you store your daily-use items, how much clutter is visible, and being able to find something at a moments notice, all affect whether you have a calm or anxious reaction to your surroundings.
Home organization products are more costly than you might expect (all those containers add up!), and oftentimes people abandon the project because they would rather use their budget elsewhere. Like on the decor that is out in the open, not behind a closed door or drawer.
But when you commit to creating a true organization system that is both beautiful and functional - the results are beyond what you can imagine! You feel a sense of accomplishment and enjoy both the style and feeling of peace that come with the result.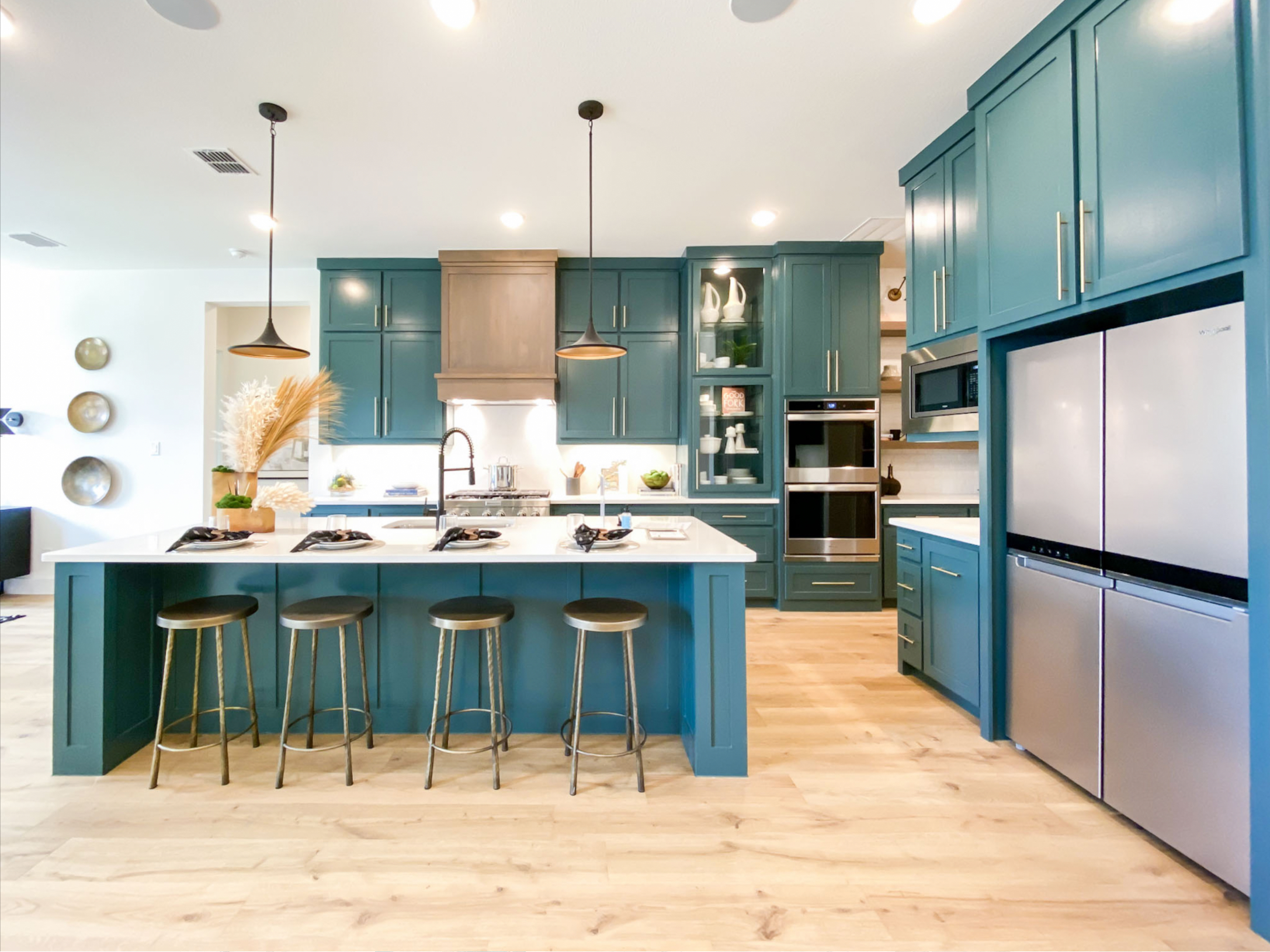 photo taken while touring a Drees builder model home
Kitchen pantries, cabinets and drawers are what you interact with when you cook daily. Bathroom cabinets, drawers and counters hold what you need to get ready each day. A well-designed closet can make finding your outfit easier.
When your tedious daily actions are done while surrounded by beautiful design, it can make them more enjoyable. And when everything has a designated spot, there is little guesswork where to find it, or if you need to restock.


The organization process is simple:
Sort items by categories.
Contain each category to a defined section or bin.
Label them so there is no confusion for other people to maintain the system.


One big tip to the pleasing aesthetic of organization is buying MATCHING container styles. If you are organizing your spices, use the same jars & labels. If you are organizing your closet, use matching shelf dividers and bins to partition your categories of clothing and accessories.
Mismatched containers create a feeling of clutter. The more coordinated your organizing tools look, the more clean the space appears.
One last designer trick to follow: within your category container or section, group items by size and color for a more pleasing display.


Below are a few product ideas you can use to get started on your Kitchen organization:
(Part 2 for Bathroom and Closet organization finds is coming soon!)
Happy Organizing!
*post contains affiliate links
PANTRY
Matching Spice Jars with labels or this larger 8.5 oz spice jar set.
If you choose to store them in a drawer, this tiered spice drawer organizer is a great way to find the spice you need quickly. Or if you prefer to store your spices in a cabinet, this expandable tiered bamboo spice rack may be a better option for you.
Another helpful gadget for food storage are lazy-susan containers. The spinning feature helps you quickly access all angles of the bin, especially great for corners of a shelf that can be hard to reach.
Baskets and bins are a great way to organize food categories in the pantry. Like these large baskets with handles or this set of 3 hyacinth baskets or this set of 2 hyacinth baskets with higher backs.
Clear bins are also a popular option for the pantry or refrigerator. Consider this set of open front dip clear storage containers, or these shorter clear bins with handle cutout, or taller clear bins with handle cutout.
Wire hangable bins can also be a great option for produce pantry storage.
KITCHEN CABINETS
Do you dream of quickly finding the skillet or lid you are hunting for? Or not having to pull out 5 other pans to get to the one you want at the bottom of the stack? Then these cabinet organizers are for you: this steel storage tray rack, this pan and lid rack, or this heavy duty pan organizer.
And this under-sink organizer with slide out shelf for all the bottles and soaps in the cabinet below your kitchen sink:


KITCHEN DRAWERS
Organize drawers with this bamboo expandable utensil divider, this drawer organizer for larger utensils, this set of nested removable drawer dividers, or these drawer partitions for uniquely shaped kitchen tools.
To read Part 2 of this post, with the focus on CLOSETS & BATHROOM storage tips and product recommendations click here: Best Home Organization Tools and Gadgets - Part Two: Closets and Bathrooms
---
*As an Amazon associate, I earn from qualifying purchases* Think of me as your personal shopper, but Amazon is footing the bill for the service. If you purchase an item using the link here in this post, there's no additional cost to you, and for discovering & sharing this new item for your home, I earn a small commission from Amazon to cover the administrative costs of running this website. Win-win :)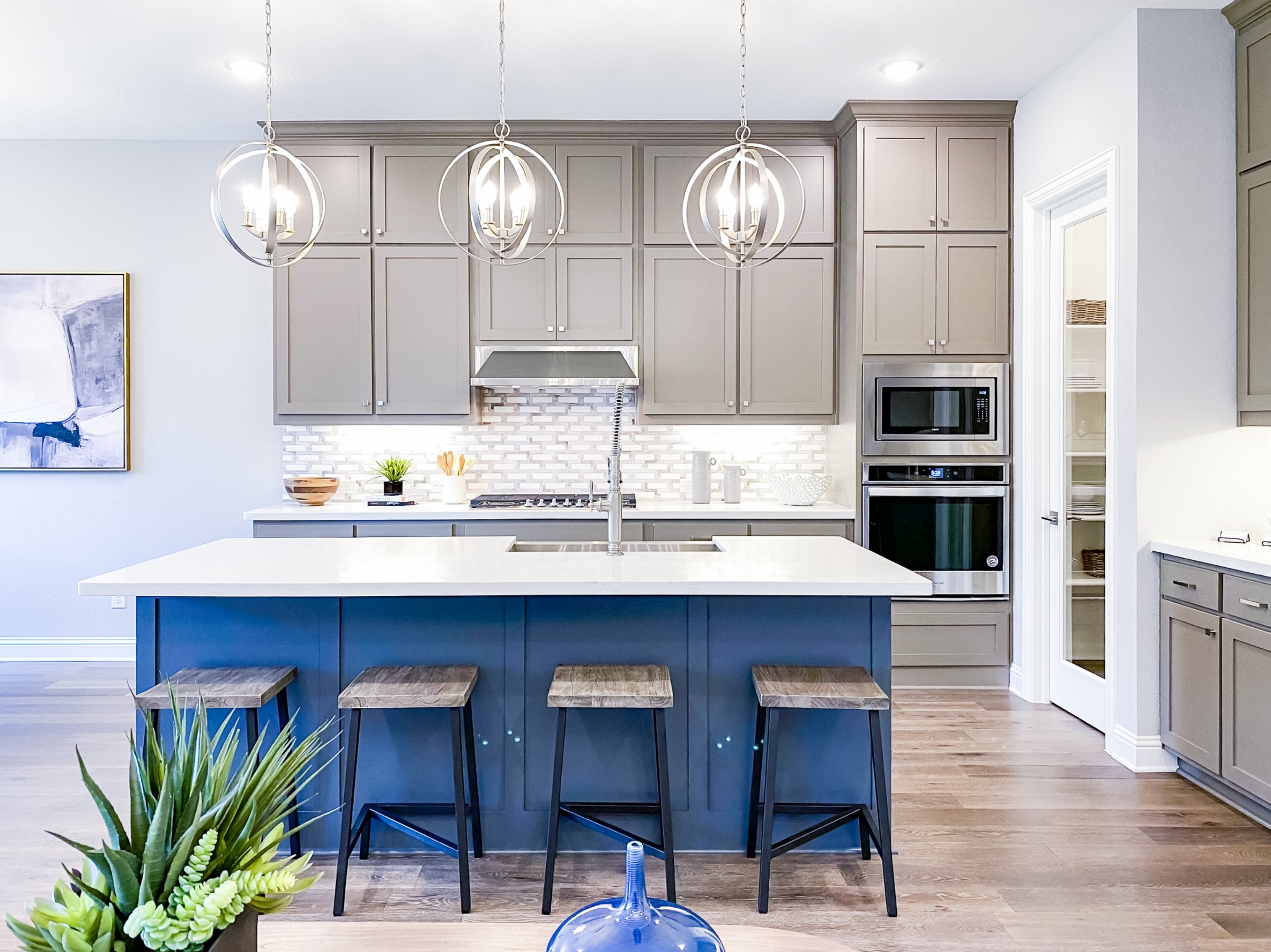 photo taken while touring a builder model home
decorating tips concierge
Get the latest design tips & strategies delivered to your inbox every month.
(Yes, they are FREE & we keep your privacy.)
Yes, deliver to my inbox!